Bio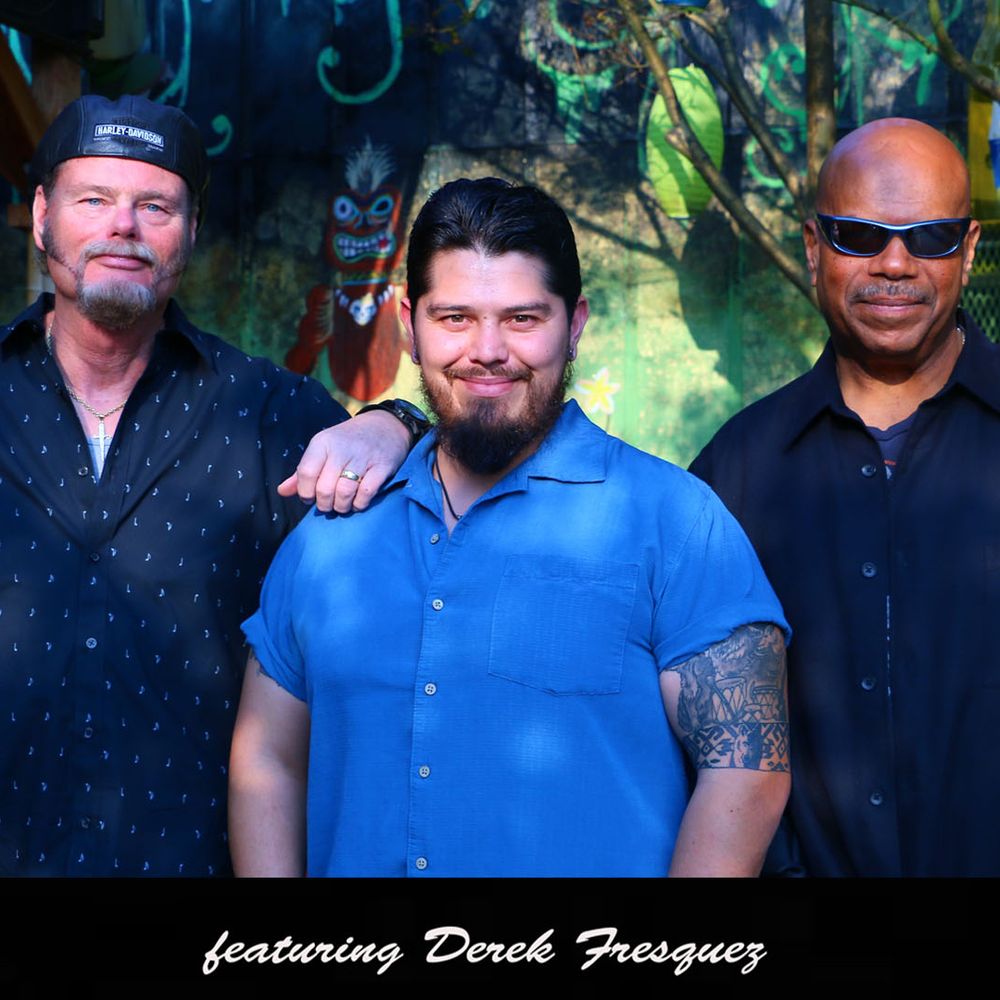 The Band...
Cuttin the Chord
This Sacramento based band, fronted by Derek Fresquez, plays contemporary, guitar driven blues, with gritty, soulful vocals delivered with more "feel" than you'd ever expect!  Now in his thirties, Derek has studied the blues since age 14 when he got his first guitar.  Some of his biggest influences are Smokin Joe Kubek, Robert Cray, and of course Stevie Ray Vaughan.  You can expect to hear bits of Daniel Castro in his playing, as Derek has followed Daniel's career and studied his playing style since he was a teen.  Derek feels everything he plays, allowing the audience to get a glimpse deep into his soul. From searing rockin' blues guitar, to those slow gut wrenching blues tunes, Derek carefully chooses guitar licks and effects from his arsenal, while laying down vocals oozing with feel. Derek provides an authentic performance to watch, music for his audience to feel deep down inside, and of course, his band of seasoned musicians lays down plenty of groove for the dancers!                                                                                                                                                The bands name "Cuttin the Chord" is Derek's way of honoring his family band "Rumpshaker" where it all started.  Derek gives a very special thanks to his Dad, Mike Fresquez for all he has taught him and to his brother Eric Fresquez for the many musical experiences they shared growing up.
Derek Fresquez - Lead Guitar, Lead VocaLS
Now in his early Thirties, Derek was raised in the blues.  He started playing guitar in his family blues band at age 14, where he found his passion for the guitar, and love of "The Blues".  This humble young man has a very special feel for the music, laying down killer guitar licks and gritty vocals all night long. Derek's playing oozes with so much feel that we decided he must be an old soul in a young man's body.  There's just no other way to explain it.  Whether it's Texas Rockin' Blues, Funky Blues, Rock n Roll, Gut-wrenching Slow Blues, or uptempo Jump Style Blues, he feels it in his soul and gives 110% in every performance.  From his early teen years Derek played in his family band "Rumpshaker", until 2017 when the family band members decided to focus their priorities on other activities.  Out of that decision "Cuttin the Chord" was born in September 2017.      
For a short period of time Derek worked with Ryder Green Band playing rhythm guitar. Together they won the Bay Area International Blues Competition (IBC) and went on to compete in Memphis. This was very short-lived, as Derek was destined to front his own band.                                  
Influences:  Mike Fresquez (his father), Stevie Ray Vaughan, Daniel Castro, Smokin' Joe Kubek, and Coco Montoya to name just a few.
VERN FOSTER - DRUMS, BACKING VOCALS, BOOKING CONTACT